The Swiss Army Knife of Lead Generation
Datamine hundreds of networks via Web or API and Mass Contact all of Scraped Leads to Generate Prospects.
Building a list is very slow, tedious and expensive. After you build your list you still need to pay for an expensive autoresponder to send out the emails to your list.
What if there was a way to just grab targetted emails and leads without all the time and expense of conventional list building?
What if you could mail those leads right away without paying for an expensive autoresponder?
Well, now you can …
Data Extraction for People and Companies with Emails, Phones and More…
Multiple sources such as Linkedin, Angel List, Yelp, YellowPages, BBB, Crunchbase, Instagram, Twitter, VK, SoundCloud, FourSquare, etc… Complete data with API's from Pipl, Hunter.io, Snov.io, NinjaOutReach, LinkedIn and More..
Create Contact Campaigns using Emails, SMS, WhatsApp, Contact Forms and More…
The Software comes with an integrated Campaign creator with different Methods for contacting, even Linkedin Message Broadcast to all connections, Yelp and more.
Powerful tools to complete Data and Get valuable and strategical information.
Use API to complete Leads to Profiles or Companies full info using Hunter.io, Pipl, Snov.io, NinjaOutReach and more…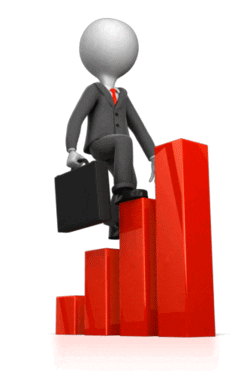 The most awesome features to convince you using LinkedGrow

Get Leads with Emails and Phones
You can use those leads to Email, SMS or Mass Import to networks to increase your contacts number.
Export leads to Google Adwords, Facebook Custom Audience, and many more PPC Networks to get Retargeting / laser targeted ads.

Convert More Leads and Customers
Let people or companies in different niches and positions know about your targeted product or service, this will get your more conversions. Very laser targeted audiences.

Save Money and Time explore the Internet
Execute your marketing campaigns with the peace of mind that everything is being tracked and measured via SQL database. Get fresh data always. Connect to your CRM and deploy.
Grow your network with few easy steps
You can mass import emails depending each network, you have their emails and phones.
This software will help you to automate all important marketing operations using many networks as lead sources and Emailing, SMS for your campaigns.
There are 2 main functions on this software:
Extract data from many networks: Scrape data, which could be Leads, Linkedin profiles, companies, groups, schools or jobs, AngelList profiles, Yelp Companies and more… Everything is stored in SQL databases.
Contact data in different methods.: Program actions in campaigns, could be an Email or SMS campaign. But also you can create custom audiences in Google Adwords, Facebook, Instagram and many more PPC Networks like clickbank and such.
MODULES EXPLAINED
Leads, Automation, Campaigns:
LEADS MODULE
Scout the internet using Search Engines, Crawl domains or APIs.
Multiple sources such as Linkedin, Angel List, Yelp, YellowPages, BBB, Crunchbase, Instagram, Twitter, VK, SoundCloud, FourSquare, Vimeo, Flickr, Craiglist, eBay, Manta, TripAdvisor, AirBnB, CouchSurfing, MerchantCircle.
What can you do with this data?
Export them to networks like Linkedin to grow your connections, Mass Email them to convert to prospects in your CRM, Export to your PPC campaign, Enrich data from URLs to get Profiles or Companies full info.
AUTOMATION MODULE
Broadcast Message to all connection in a network.
Mass connect or Mass import if that is needed.
Main features from Automator:
Mass Message: Broadcast a Message to URL leads connecting to the account you select, for example Linkedin, and then Send Message to all your connections. Also planned to integrate to Yelp, BBB and such.
Connect with People you May Know: Visit profiles and try to connect with them and Visit Profiles.
Custom configurations for other networks: Configure XPaths to create automation systems for any other networks.
DATA EXTRACTION
Extract data directly on from any network like Yellowpages, Yelp, Instagram, Foursquare, Gumtreee and more.
Configure any network you want to scrape adding your own customized Xpath indicators so they will be added to the database for further Email campaigns.
There are 2 main functions you can do with this data:
Extract Companies: Scrape data, which could be Leads, Linkedin profiles, companies, groups, schools or jobs, AngelList profiles, Yelp Companies and more… Everything is stored in SQL databases.
Scrape Profiles Soon there will be other networks for profiles like Angel.co and others. But first will focus on companies data.
CAMPAIGN MODULE
Choose Email or SMS/WhatsApp campaign and select who to send it.
This selected data will be added with a campaign with custom configurations like SMTP, API for Twilio or With Subjects and Messages spinned.
Features for the campaigns.:
Campaigns options: You can STOP, RESUME, EDIT and ERASE Campaigns. There is a column in the table called "to_send" and other "sent", campaigns wont stop untill all to_send are in Sent.
Create your custom campaigns: Different data on different messages, different niches and different everything working in autopilot.
CUSTOMIZE IT
This system can be shaped on your needs, the possibilities are endless to grab data.
You will have to input the XPath fields to grab, click or input text to automate the process of lead grabbing. Set any network, doesnt matter it requires login.
It is easy once you know how to get XPath:
XPath for Text grabbing: This XPath is to complete the columns in the Profiles, Companies, etc in the Database.
Interactive XPath Wait for elements if exist, input text in fields or even click buttons.
Frequently Asked Questions
What are the supported platforms/OSes?
We have changed the framework, so now we have compiled Mac OSX version, Windows version and soon a Linux version. No need for Virtualization.
How to export data to PPC Campaigns Custom Audience?
Laser target your audience with this guides:
Facebook Custom PPC Audience
It's not opening for me, why?
The basic libraries might not have been installed properly. You must install .NET Framework 4.5 and Adobe Flash Player manually. Sometimes it has false positives and you have to evaluate this.
What payment types do you accept?
We accept credit and debit card payments via PayPal. We also accept Stripe.
How to scrape Leads and Create Email Campaign?
How to enrich data with Pipl API?
How to properly scrape specific niche and place leads?
How to adapt ScrapeAPI.com instead of using proxies or VPN?
Targeted Custom Audience Campaigns for PPC / PPV
Remarketing on Google Adwords PPC Targeted Customer list: https://docs.google.com/document/d/…A0VUJpQP5n3ClWYbys3aEM/edit#heading=h.3rdcrjn Remarketing on Linkedin Ads: https://business.linkedin.com/marketing-solutions/ad-targeting/matched-audiences Remarketing on Facebook Custom Audiences: https://adespresso.com/tour/lead-ads-custom-audience-sync/ Import into Social Networks to grow your networks.
How to scrape leads from Hunter.io API?
How to configure any network for Data Extraction?
Here we show you how to configure Foursquare and save $499 monthly from the API. 
How scrape business emails without free email patterns?
We have also another method for getting emails without setting up the free email patterns, and that require to configure footprints properly. 
How scrape Instagram profiles full data?
This same principle applies to all networks. 
Compatible With Windows, Mac and Linux
The main system core is designed on Python, perfect for data science.